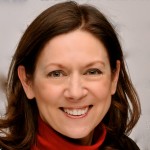 As a freelance editor, I have a uniquely e-perspective. My clients include authors who have worked with senior editors in New York (Grand Central, Kensington, Harlequin, Dutton, Berkley, Walker), yet I've never been the employee of a publishing house.
Instead, almost fifteen years ago, I joined the Romance Writers of America (RWA), the premier professional organization for writers of romance. Soon, I discovered I had a knack for pinpointing the issues and opportunities in a manuscript—projects that won Golden Hearts, a RITA, and that hit the New York Times top ten.
My edit work includes books from bestselling and award-winning authors that frequently climb the Amazon charts.
See my Testimonials page to see what some of my clients have to say about my editing skills.
Eleven More Random Things to Know About Me:
I'm intellectually curious.
I love pop culture, particularly reality TV and popcorn movies.
I've read a ton of historical romance, from Georgette Heyer to Julia Quinn to Joanna Bourne.
I know a little about a lot of things.
I'm not a big sports fan, but I rarely miss a movie about sports.
One of my proudest moments was the night a pair of manuscripts I edited won the RWA RITA and Golden Heart awards.
I once saw a ghost.
I've read almost every book Stephen King has written. The exception is Lisey's Story. Ironically, Nora Roberts described the novel as "at its core, a love story."
I'm excellent at internet research.
I played the first three Lara Croft games back to back ten hours a day one winter in a fit of video-game hedonism.
I believe good editing is part art, part skill, combined with a passion for excellence and a dogged attention to detail.
Let me know how I can assist you with your next project. Contact me.